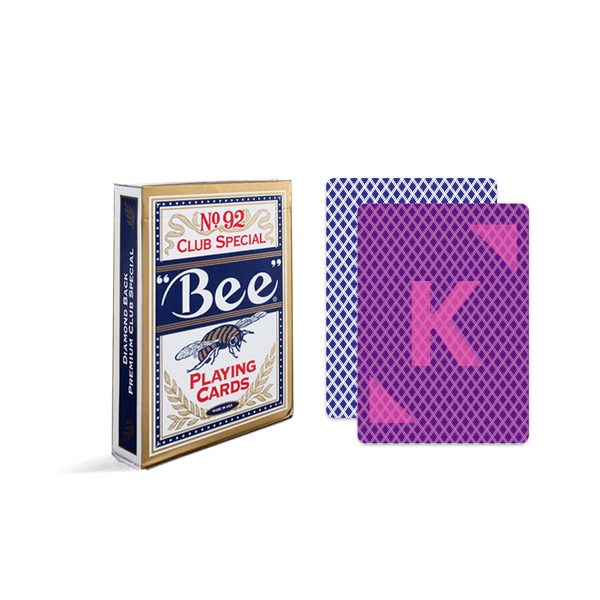 Bee marked cards for gambling cheating as one of the three best-selling brands in the United States, and we sell almost tens of thousands decks every year from 2010 years….
Please click below to contact us
Chat Now
Description
We sell almost tens and thousands of decks each year since 2010. Bee marked cards are one of the top three brands for cheating in gambling. Around the world, its quadrilateral diamond-shaped back pattern is a well-known feature. The cards are durable, and they have a plastic coating of high quality.
Bee brand premium cards feature patented coatings, unique finishes and a longer-lasting finish that is perfect for serious card games. Every deck of cards has superior cards that have better slip, snap and feel. Even these cards are marked using invisible ink by our professional printer.
Three types of markings can be made by either infrared sunglasses or contact lenses. In the absence of any special request, we mark the big mark at the center as this is the easiest way to read from a long distance. The second type of mark is a small mark on each corner, which makes it easier for you to see the second card. The mini marks are placed in the white lines and is best suited to customers with special designs. If you do not wish to have it marked as a numerical number, then you can use a special shape to represent the number.
Additional information
| | |
| --- | --- |
| Option | Blue / Jumbo Index / Barcode, Blue / Jumbo Index / IR & UV, Blue / Standard Index / Barcode, Blue / Standard Index / IR & UV, Red / Jumbo Index / Barcode, Red / Jumbo Index / IR & UV, Red / Standard Index / Barcode, Red / Standard Index / IR & UV |