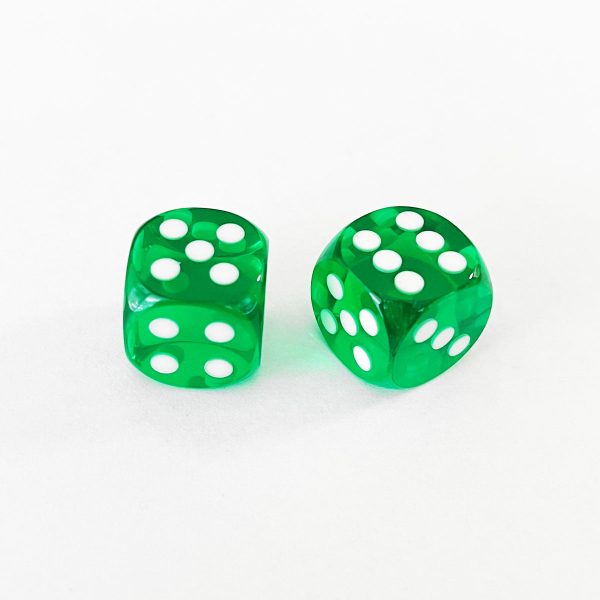 When it comes to famous and useful dice cheating device, it occurs to many people that inductive casino magic cheating dice. Inside the induction dice (radio wave dice), radio wave…
Chat Now
Description
Many people think of inductive casino magic cheating roulette when they consider a famous and useful device for cheating dice.
The radio wave transmitter and battery are attached to the inside of the induction dice. It is difficult and impossible for others to detect the induction die when you are holding it in your hand. You can also use a vibration detector to determine each induction point. You can determine the meaning of each radio frequency with perfect accuracy. You will get a paper strip with the induction dice that tells you what each point is.
You should also be aware that induction dice only works with one vibrating receiver. This means that two induction dices require two vibration receivers. One remote controller is able to control multiple magnetic dices, unlike the remote-control dice. When you place an order, please make sure to specify how many induction dice you need. You?d better know how many induction dice you require before placing an order.
The inductive casino cheating dice has a perfect accuracy, a fast speed, and an easy to control design. It is ideal for any dice game you like.
Additional information
| | |
| --- | --- |
| Option | Rounded Corner / Black / DHL, Rounded Corner / Black / EMS, Rounded Corner / Black / Fedex, Rounded Corner / Blue / DHL, Rounded Corner / Blue / EMS, Rounded Corner / Blue / Fedex, Rounded Corner / Green / DHL, Rounded Corner / Green / EMS, Rounded Corner / Green / Fedex, Rounded Corner / Red / DHL, Rounded Corner / Red / EMS, Rounded Corner / Red / Fedex, Rounded Corner / White / DHL, Rounded Corner / White / EMS, Rounded Corner / White / Fedex, Rounded Corner / Yellow / DHL, Rounded Corner / Yellow / EMS, Rounded Corner / Yellow / Fedex, Square Corner / Black / DHL, Square Corner / Black / EMS, Square Corner / Black / Fedex, Square Corner / Blue / DHL, Square Corner / Blue / EMS, Square Corner / Blue / Fedex, Square Corner / Green / DHL, Square Corner / Green / EMS, Square Corner / Green / Fedex, Square Corner / Red / DHL, Square Corner / Red / EMS, Square Corner / Red / Fedex, Square Corner / White / DHL, Square Corner / White / EMS, Square Corner / White / Fedex, Square Corner / Yellow / DHL, Square Corner / Yellow / EMS, Square Corner / Yellow / Fedex |