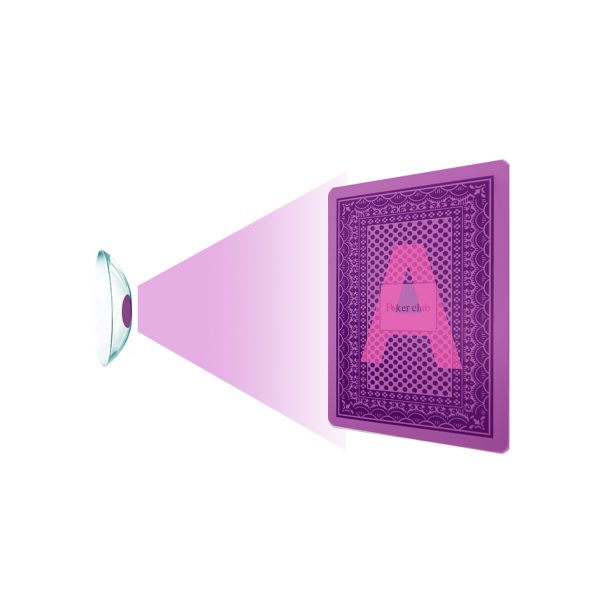 Copag Fall Edition marked deck is one of the special Copag four-season edition marked playing cards. Our Copag Fall Edition double marked deck is marked with luminous invisible ink, providing…
Chat Now
Description
Copag Fall Edition marked cards is one of Copag's special four-season edition marked cards.
The Copag Fall Edition Double Marked Deck is marked with luminous ink that can be seen through by the UV contact lens and infrared contact lens or other readers of invisible marks such as poker sunglasses. The invisible marks are visible through UV and infrared lenses or other infrared readers, such as poker glasses. You don't have to worry that others will be able to detect our marked cards with their naked eyes if you use a high quality marked deck. The Copag Fall Edition marked card deck is made by our technicians to a high standard for flawless performance in magic shows or poker games.
This Fall Edition Poker deck is made of 100% plastic. It is durable, washable and can last longer than paper cards. The Fall Edition Four Season Series decks come in tin cases. Each box contains two decks: one red deck and another blue deck. Our Copag Fall Edition marked cards are also sold in boxes. If you only want to purchase one deck of Fall Edition marked Cards, it may be more expensive.
Additional information
| | |
| --- | --- |
| Option | Blue / DHL / Barcode, Blue / DHL / IR Markings, Blue / DHL / UV Markings, Blue / EMS / Barcode, Blue / EMS / IR Markings, Blue / EMS / UV Markings, Blue / Fedex / Barcode, Blue / Fedex / IR Markings, Blue / Fedex / UV Markings, Red / DHL / Barcode, Red / DHL / IR Markings, Red / DHL / UV Markings, Red / EMS / Barcode, Red / EMS / IR Markings, Red / EMS / UV Markings, Red / Fedex / Barcode, Red / Fedex / IR Markings, Red / Fedex / UV Markings |