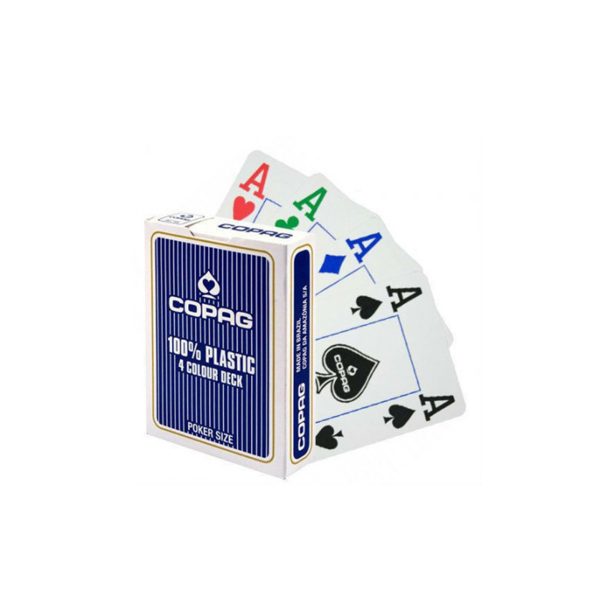 Copag 4 PIP jumbo index luminous ink marked cards are marked with luminous ink whose marks are unreadable to your naked eyes. And only with the help of different poker…
Chat Now
Description
Copag 4 jumbo index luminous mark cards are marked in a luminous ink that is unreadable with the naked eye. You can only read the cards at different distances for Texas Holdem games with the aid of poker cheating devices. They can be classified into three categories based on the reading devices.
Copag 4 Corner Jumbo Index Luminous Ink Marked Cards are designed for use with infrared lenses or IR/UV spectacles. This type of card is marked with invisible ink on the back. If you don't have any shorts, you can use marked cards detector to read the card in 5 meters.
Copag 4 PIP Jumbo Poker Cards are usually marked on the back with big marks for the infrared lens. It is also possible to mark cards in a similar way, with mini-marks on the four corners of the card and small marks along the white line. In some ways, the markings are the same, but the ink color is different. These cards can only seen using an infrared poker cam.
Copag's 4pip barcode marked cards with luminous ink can only be read using a poker scanner or analyzer. The barcode is not fond of the marks on back. The barcode is similar to a product's bar code, which the poker scanner system will analyze. The game will end with a result that you receive via headset.
The Copag ink marked card can be used with a variety of poker cheating tools to produce perfect results.
Additional information
| | |
| --- | --- |
| Option | Blue / Barcode / Infrared Poker Camera, Blue / Barcode / Poker Analyzer, Blue / IR Marks / Infrared Poker Camera, Blue / IR Marks / Poker Analyzer, Red / Barcode / Infrared Poker Camera, Red / Barcode / Poker Analyzer, Red / IR Marks / Infrared Poker Camera, Red / IR Marks / Poker Analyzer |