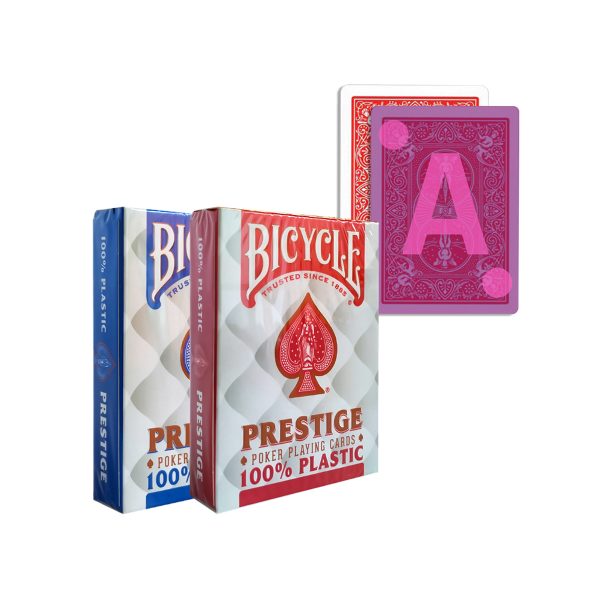 Some amateur magicians or poker players don't like using marked playing cards with infrared contact lenses or glasses, being afraid of getting caught. They might think it's trouble and easy…
Please click below to contact us
Chat Now
Description
A few amateur magicians and poker players are reluctant to use marked cards when wearing infrared glasses or contact lenses, for fear of being caught. Others may think that it is a hassle and can be easily detected. The marks could be detected with infrared devices. If you want to be safe, then the Bicycle Maiden marked play cards are the best choice. The marks can be seen by anyone and they're originally hidden behind the pattern on the back. The marks are so secret that even if someone stares at the back for a very long time, they won't be able see them. Once you have mastered the code, it is easy to identify the cards by the marks.
Bicycle Maiden Playing Cards: Features and Benefits
It is one of the classic and most common marked playing cards. USPCC produces and prints the card, which uses classic Bicycle paper. The marks on the back are 5 times larger than those of standard marked playing cards and easier to see. Marked decks of Bicycle maiden cards also have a large market among magicians and poker players. Bicycle maiden marked decks are the most elusive of all magic marked cards. The marking system of the Bicycle Maiden marked deck is more complicated and flexible than that of the Ultimate Marked Deck. It? It?s hard to figure out. The Bicycle Maiden Back marked Playing Cards are very effective with their high quality secret marks.
Additional information
| | |
| --- | --- |
| Option | Standard Index / Blue / Magic, Standard Index / Red / Magic |