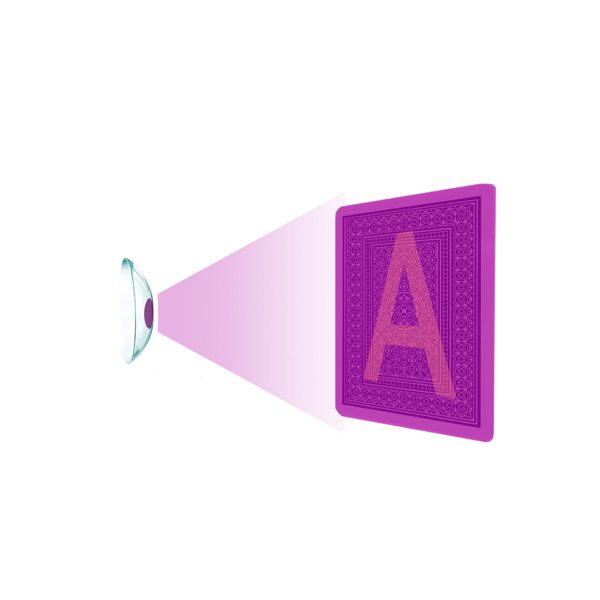 Ultra luminous reader infrared lenses to read the ink are as an important part for poker tricks. Some people hold an opinion that buying marked playing cards would change their…
Chat Now
Description
Infrared infra-red lenses with an ultra-luminous reader are important for poker tricks. Some people think that by buying marked playing cards, they can change their position when playing games. Without infrared contacts, it is impossible to see the invisible ink-marked decks with human naked eyes. We can match the color of your eyes to one that is most suitable for you.
Many people are very particular about two things when choosing a pair infrared infrared reader ultra luminous lenses for reading ink. First, there is clarity. Keep in mind that as you become more adept at detecting the marked decks, your view of the environment becomes blurrier. Second, comfort. The infrared contacts have been produced using laser dyeing and sandwich technology. Wearing contact lenses will cause no discomfort and maintain your eye color. Please follow the instructions to avoid any adverse effects on your eyes.
If you are a poker player, it doesn't matter if this is your first time hearing about the ultra-luminous reader with infrared lens to read ink. You can find some of the best strategies for the games you play.
Additional information
| | |
| --- | --- |
| Option | Black / 5mm / DHL, Black / 5mm / EMS, Black / 5mm / FedEx, Black / 6mm / DHL, Black / 6mm / EMS, Black / 6mm / FedEx, Black / 7mm / DHL, Black / 7mm / EMS, Black / 7mm / FedEx, Black / 9mm / DHL, Black / 9mm / EMS, Black / 9mm / FedEx, Blue / 5mm / DHL, Blue / 5mm / EMS, Blue / 5mm / FedEx, Blue / 6mm / DHL, Blue / 6mm / EMS, Blue / 6mm / FedEx, Blue / 7mm / DHL, Blue / 7mm / EMS, Blue / 7mm / FedEx, Blue / 9mm / DHL, Blue / 9mm / EMS, Blue / 9mm / FedEx, Brown / 5mm / DHL, Brown / 5mm / EMS, Brown / 5mm / FedEx, Brown / 6mm / DHL, Brown / 6mm / EMS, Brown / 6mm / FedEx, Brown / 7mm / DHL, Brown / 7mm / EMS, Brown / 7mm / FedEx, Brown / 9mm / DHL, Brown / 9mm / EMS, Brown / 9mm / FedEx |