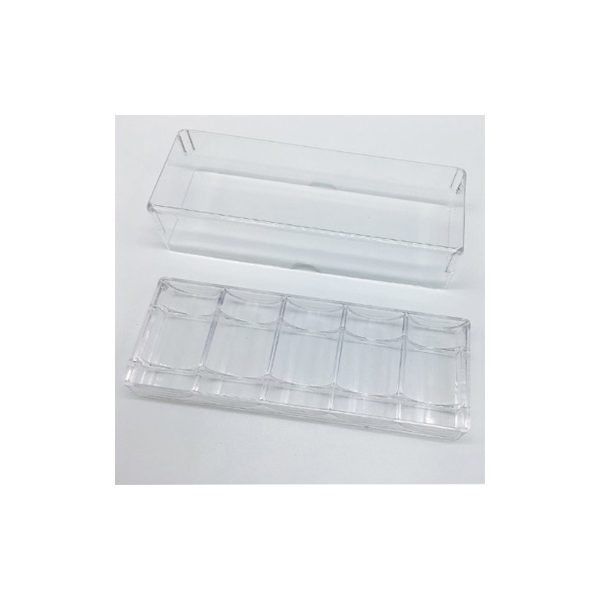 350 chip tray?is a good cover for?playing cards scanning camera, our technicians can install well a mini camera lens inside the tray secretly, and people won't find any difference. It's…
Chat Now
Description
350-chip tray is a good cover to playing card scanning camera. Our technicians can install a mini camera inside the tray, and no one will notice. This poker camera can be used to scan barcodes on cards and report the winning hands of poker analyzers.
Comparing the 350 Chip Tray Poker Scanning Camera with other scanners, there are many advantages.
The chip tray poker cards scanning cameras can be used safely because the tray is commonly used on poker tables in private clubs or casinos. The chip tray poker cards scanning cameras are popular for their basic functions, which make them ideal to use in card games.
Second, the chip tray is an item that can be placed on the poker table. Other items, such as portable power banks or phones, cannot. The Dealer is usually the one who uses poker chip tray cameras. They are able to scan marked cards and work with poker phone analyzers correctly.
The 350 chip tray can also be used to house a large battery and the scanning camera for playing cards. This is an important advantage because it works for much longer than other dealers' cameras, such as a car key scanner or watch camera. This is a great choice for people who plan to play poker all night long or even eight hours. There's also a remote control that allows you to temporarily turn the camera on or off so it can continue working for longer.
We can place the camera lens at different locations to scan cards on different surfaces, like the table, or the Dealer's hands. It is important to communicate your requirements and contact the company before ordering the poker chip tray table camera.
Additional information
| | |
| --- | --- |
| Option | 20-40 CM / 18 CM / Black, 20-40 CM / 18 CM / Transparent, 20-40 CM / 25 CM / Black, 20-40 CM / 25 CM / Transparent, 8-20 CM / 18 CM / Black, 8-20 CM / 18 CM / Transparent, 8-20 CM / 25 CM / Black, 8-20 CM / 25 CM / Transparent |