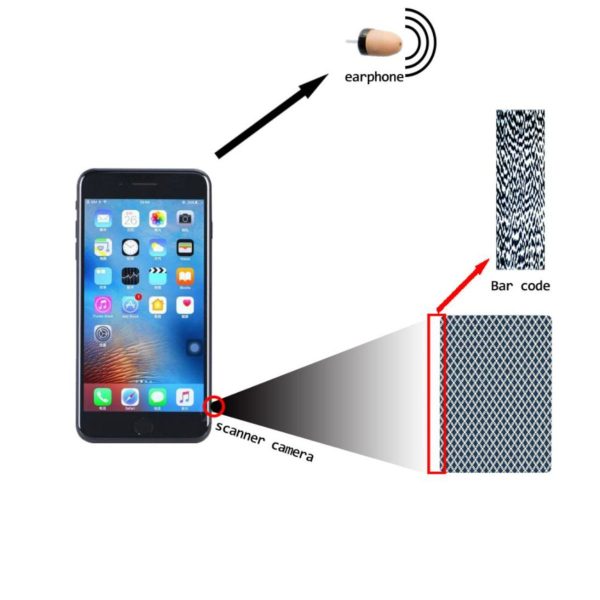 CVK 600 poker analyzer with built-in camera is capable of reading barcode marked decks within 0.1 second. Taking advantage of CVK 600 odd calculator, poker player can know the biggest…
Chat Now
Description
CVK600 poker analyzer is able to read barcode marked cards within 0.1 seconds. By using CVK600 odd calculator, poker players will be able to know the highest poker hand, largest second hand, and any other results that they wish.
CVK 600 iPhone Poker Analyzer is the most advanced iPhone poker analyzer. It includes a poker hand analyser, playing card scanner (local or wireless), barcode marked cards, digital mini-earpiece, as well as a mini remote controller. It is important to first scan the edge marked cards with the poker camera, as only a barcode image that is accurate can be used by the phone analyst to report 100 percent accurate results. The mini controller allows you to make changes to your analyzer, including the number and voice of players. It's suitable for all players, no matter what their level of poker expertise is. You can also control the entire game with CVK 600's poker winning predictor.
This poker hand analyzer can be customized to your requirements in terms of color, scanning distance, language and other options. We aim to provide each player with the best quality and most affordable CVK600 poker analyzer camera.
Additional information
| | |
| --- | --- |
| Option | English / Black / Baccarat, English / Black / BlackJack, English / Black / Omaha, English / Black / Texas Hold'em, English / White / Baccarat, English / White / BlackJack, English / White / Omaha, English / White / Texas Hold'em, Russia / Black / Baccarat, Russia / Black / BlackJack, Russia / Black / Omaha, Russia / Black / Texas Hold'em, Russia / White / Baccarat, Russia / White / BlackJack, Russia / White / Omaha, Russia / White / Texas Hold'em |