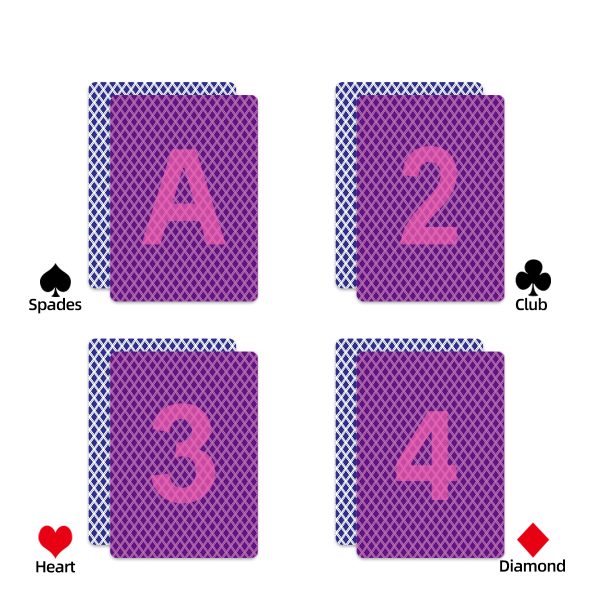 To increase the winning odds in casino gambling, people are tried their best. And the most successful way so far is using the Italian casino gambling card deck. Modiano Da…
Please click below to contact us
Chat Now
Description
People are doing their best to increase the odds of winning in casino gambling. The Italian casino card deck has proven to be the most effective way of increasing your winning odds.
Modiano Da Vinci poker cards are a popular Italian brand. Modiano Da Vinci marked cards are available in two different ways. First, you can buy invisible ink to mark your own deck of cards. You can create your own unique mark to show the suit and value of each card. The effect of hand-made card markings is inferior to the printed card markings. The printed card markings are perfect.
As we have already mentioned, the second way to obtain a Modiano Da Vinci Italian Casino Gambling Card Deck is to purchase invisible ink or Infrared Ink Cards. Why do we think printed cards are superior to hand-made marked ones? The ink, marking machine, technology and experience are all factors. Customers should be aware that different materials and colors of cards, as well as different patterns on the back, require different casino gambling card inks.
Modiano Italian Casino Gambling Card Deck is made from the finest plastics. It is better than any other brand of cards and at a very reasonable price.
Additional information
| | |
| --- | --- |
| Option | Blue / Infrared Contact Lenses / DHL, Blue / Infrared Contact Lenses / EMS, Blue / Infrared Contact Lenses / Fedex, Blue / Luminous Ink Glasses / DHL, Blue / Luminous Ink Glasses / EMS, Blue / Luminous Ink Glasses / Fedex, Red / Infrared Contact Lenses / DHL, Red / Infrared Contact Lenses / EMS, Red / Infrared Contact Lenses / Fedex, Red / Luminous Ink Glasses / DHL, Red / Luminous Ink Glasses / EMS, Red / Luminous Ink Glasses / Fedex |