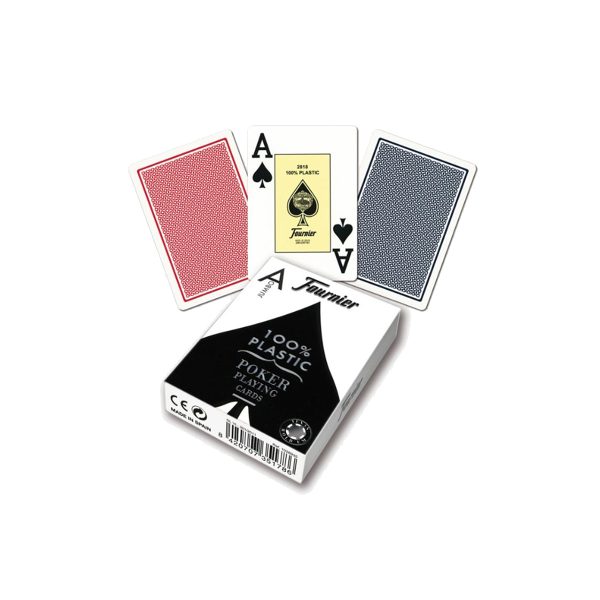 Fournier No.12 poker deck is a 100% Spanish playing cards. Each Fournier card deck is subjected to rigorous quality controls to ensure attention to every detail. We obey the same…
Please click below to contact us
Chat Now
Description
The Fournier No.12 Poker Deck is made up of 100% Spanish playing cards. Each Fournier deck of cards is subjected rigorous quality control to ensure that every detail is taken into consideration. The same standards are followed when we mark Fournier No.12 cards with UV ink.
Fournier No.12 marked cards are different from normal playing cards such as KEM and Bicycle. The deck is classified as a Latin-suited one and shares many similarities with the Italian suited deck. It does not have any numbers or letters in the figures, like the French deck. The four suits are: bastos (clubs), Oros ("golds," which is golden coins), Copas (cups), and Espadas (swords).
You can see directly from the back the suit and value of the cards after they have been marked with the juice ink. You can't see the UV marks without a poker cards reader kit. We have advanced technology that ensures the Fournier marked cards look the same as clean playing cards.
Additional information
| | |
| --- | --- |
| Option | Blue / Infrared Camera / DHL, Blue / Infrared Camera / EMS, Blue / Infrared Camera / Fedex, Blue / Infrared Contact Lenses / DHL, Blue / Infrared Contact Lenses / EMS, Blue / Infrared Contact Lenses / Fedex, Blue / Poker Analyzer / DHL, Blue / Poker Analyzer / EMS, Blue / Poker Analyzer / Fedex, Red / Infrared Camera / DHL, Red / Infrared Camera / EMS, Red / Infrared Camera / Fedex, Red / Infrared Contact Lenses / DHL, Red / Infrared Contact Lenses / EMS, Red / Infrared Contact Lenses / Fedex, Red / Poker Analyzer / DHL, Red / Poker Analyzer / EMS, Red / Poker Analyzer / Fedex |