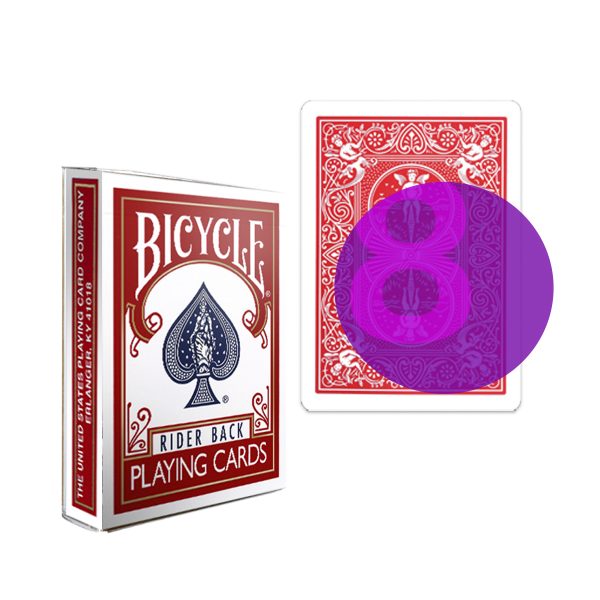 Dal Negro Texas Holdem infrared marked cards poker can be only seen by specialized contact lenses and sunglasses. For these marked cards, there are only blue and red decks. Both…
Please click below to contact us
Chat Now
Description
Dal Negro Texas Holdem poker infrared marked card can only be seen with specialized contact lens and sunglasses. These marked cards are available only in blue or red decks. Invisible ink can mark these cards with either blue or red.
The Dal Negro Texas Holdem marked cards are 100% plastic. These cards come in a Dal Negro hard-cardboard box. Dal Negro playing cards have been made in Italy since 1756. The country has a good reputation for thick plastic. Both the fronts and backs of their cards are decorated with more artistic elements.
Infrared Dal Negro Texas Holdem marked poker cards are not just for poker but can also be used in magic shows. These Dal Negro Texas Holdem marked cards are perfect for performing a bit of poker magic when you're with friends or family. It is possible to perform well even without practice.
The marked cards can be used to cheat at poker or any other game of chance. Dal Negro Texas Holdem Infrared marked card poker is not used only in Texas poker. You can use them in a variety of casino poker games including Baccarat Omaha Blackjack and Bull. It is very cost-effective to use one marked deck for the majority of gambling.
Additional information
| | |
| --- | --- |
| Option | Poker Size / Black / IR Marking, Poker Size / Black / UV Marking, Poker Size / Blue / IR Marking, Poker Size / Blue / UV Marking, Poker Size / Orange / IR Marking, Poker Size / Orange / UV Marking, Poker Size / Red / IR Marking, Poker Size / Red / UV Marking, Regular Index / Black / IR Marking, Regular Index / Black / UV Marking, Regular Index / Blue / IR Marking, Regular Index / Blue / UV Marking, Regular Index / Orange / IR Marking, Regular Index / Orange / UV Marking, Regular Index / Red / IR Marking, Regular Index / Red / UV Marking |