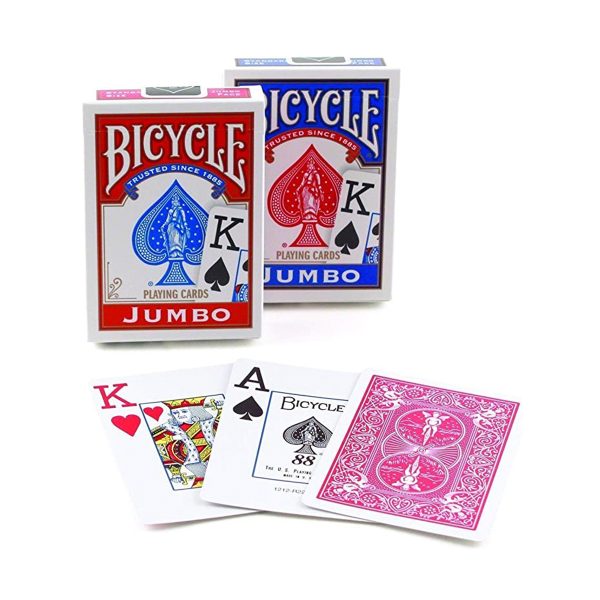 Dal Negro San Siro IR poker decks are one of the most popular poker cards, which are manufactured in Italy. San Siro cards are processed on the basis of original…
Please click below to contact us
Chat Now
Description
The Dal Negro San Siro IR Poker Decks are among the most popular decks of poker in Italy. San Siro cards, which are made from original poker decks marked with special infrared markings, can only be seen by poker cheating devices.
In IR poker decks the main thing is to mark the cards in a way that they remain secret and cannot be detected by anyone else. Dal Negro cards are mainly processed into three different types of cheating card. In a plastic box, a red-backed deck of cards and a blue-backed one are packaged. Each deck contains 52 cards, 2 jokers and is made of 100% plastic.
First, there are ultraviolet poker cards. The cards are marked with UV ink. Poker players can see the luminous markings of these cards by wearing UV ink sunglasses or contact lenses.
Infrared cheating decks of poker is the second. Attention: An infrared-camera is required to detect this type of backmark. Infrared cameras are a great way to detect these invisible marks.
The last type of poker card is the lateral barcode. You can scan the invisible bar codes that are inked on each deck's four edges with a scanner camera. Poker analyzers can also be used to calculate results for Dal Nero IR cards. You can then know the result in 0.1 seconds. The cards look the same no matter what type of Dal Negro San Siro IR decks you use. No matter how you shuffle the cards, the markings will not fade. Infrared poker decks are unique in their design and quality. You will enjoy playing poker with them.
Additional information
| | |
| --- | --- |
| Option | Blue / Double Decks / Hard Plastic Box, Blue / Double Decks / Tuck Box, Blue / Single Deck / Hard Plastic Box, Blue / Single Deck / Tuck Box, Red / Double Decks / Hard Plastic Box, Red / Double Decks / Tuck Box, Red / Single Deck / Hard Plastic Box, Red / Single Deck / Tuck Box |