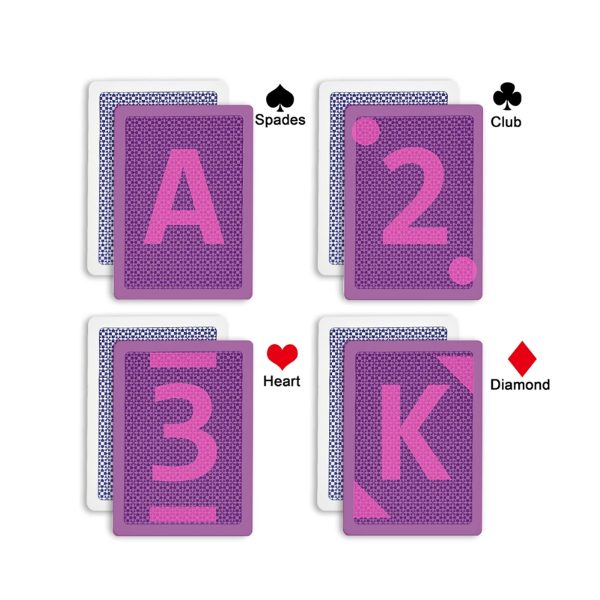 Copag Class Standard poker gambling playing cards are 100% Plastic and can last up to 100 times longer than paper cards. Flexible and slick, these cards will get you more…
Please click below to contact us
Chat Now
Description
The Copag Class Standard Poker Gambling Playing Cards are made of 100% plastic and can last 100 times longer than traditional paper cards. These cards are flexible and smooth, allowing you to play more hands in an hour.
Many people consider COPAG cards to be among the best in the world. Copag's Class plastic playing card line is ideal for demanding players. Copag Class is a line of elegantly designed plastic playing cards with superior durability. Copag Class Standard cheat cards for poker are made from the original cards. The quality and the appearance will not be affected. After the processing procedure, neither quality nor appearance will be altered.
These invisible ink marked decks are very popular for cheating because they can? The invisible ink marked cards are popular for poker cheating, because they can't be detected by the naked eye. The marks can't be seen with the naked eye. Infrared lenses are required to see the invisible marks on Copag Class Standard cards.
What is the effect of Copag Class Standard marked cards in gambling?
Omaha gambling is a good example. Omaha is a game where players must combine their cards with the community cards to get the best hand possible. You can learn more about your opponent by using Copag Class standard invisible ink marked cards. You can know your opponents' scoring hand before the game. You can then make better decisions when placing a wager. These cards will help you to not lose so much money, even if your hand is not the best in poker gambling.
Additional information
| | |
| --- | --- |
| Option | Barcode / Blue / Poker Scanner System, Barcode / Blue / Poker Scanning Camera, Barcode / Red / Poker Scanner System, Barcode / Red / Poker Scanning Camera |