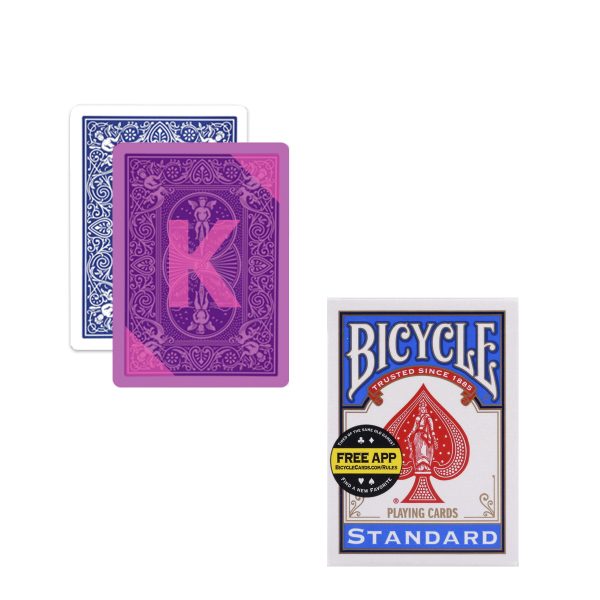 Bicycle is a great playing cards brand around the world and contains many types, such as 808 Bicycle, Rider Back Bicycle and prestige Bicycle. In this article, we will pay…
Chat Now
Description
There are many different types of Bicycle playing cards, including the 808 Bicycle, Rider Back, and Prestige. We will concentrate on the 808 standard cheating Bicycle cards for Casino in this article. The 52-card Bicycle deck is red and black in color. How can it be used to cheat?
Bicycle Standard cheat cards include both back and side marked cards. The invisible ink is replaced by a luminous invisible paint kit, which our professional printer uses. The marks are invisible to the naked eye.
You will need to purchase a set of special infrared or contact lenses that you can install into various items in your poker area. Contact lenses allow you to see marks as close as 3m while the infrared camera lens is able to reach distances of up 6m using a remote control. To use the Bicycle Side playing cards cheat you need an entire poker analyzer. The information is delivered in advance through earpieces. There are also other modes that can be used to display the results such as speaker mode, time mode, vibrator and so on.
Additional information
| | |
| --- | --- |
| Option | Blue / Barcode / Invisible Ink Contact Lenses, Blue / Barcode / Luminous Ink Glasses, Blue / Barcode / Poker Scanner System, Blue / Infrared & Ultraviolet / Invisible Ink Contact Lenses, Blue / Infrared & Ultraviolet / Luminous Ink Glasses, Blue / Infrared & Ultraviolet / Poker Scanner System, Red / Barcode / Invisible Ink Contact Lenses, Red / Barcode / Luminous Ink Glasses, Red / Barcode / Poker Scanner System, Red / Infrared & Ultraviolet / Invisible Ink Contact Lenses, Red / Infrared & Ultraviolet / Luminous Ink Glasses, Red / Infrared & Ultraviolet / Poker Scanner System |