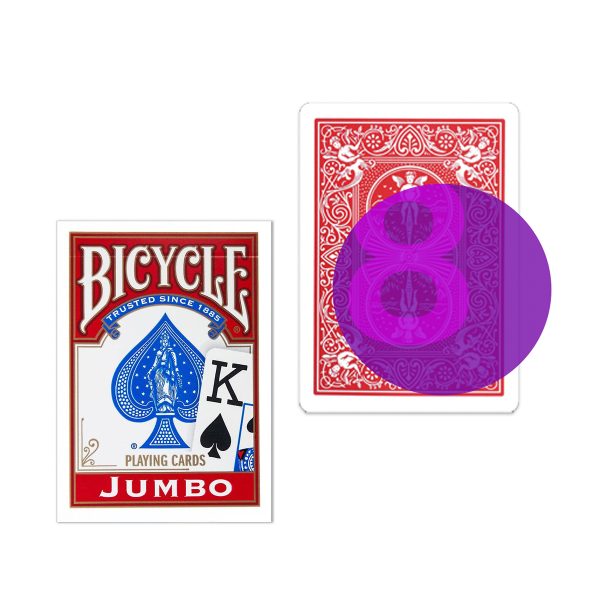 A Plus invisible ink marked playing cards are the products of the times to meet professional players' needs. The United States made playing cards A Plus are 100% plastic and…
Please click below to contact us
Chat Now
Description
A Plus invisible-ink marked playing cards is the product of the time to meet professional player's needs.
A Plus, the American-made playing cards, are made of 100% plastic. They're popular in different places and used for various games.
The results of a game of cards are often influenced by both luck and skill. In the modern world, however, technology has advanced to a point where a smart strategic decision and an advanced technology can be used to dominate any card game. These days, A Plus invisible markings on playing cards as well as other marked products and cards are the result of special technology.
How Does A Plus Invisible ink Marked Card Work?
A plus invisible ink decks are often processed using the original A+ decks and have the same look as the new ones. The marked cards are great for poker games like Texas Holdem, Omaha and magic shows.
These high-quality decks marked with invisible ink can make the user the dominator of the game, because they know the cards very well with a pair infrared contacts or poker sunglasses.
Usually, A plus cards are transformed into barcode marked playing cards. The cards are marked with invisible pen, but not at the back. Instead, they are marked on the side. They need to use either a poker scanner camera or poker analyzer in order to read the markings. After scanning your barcoded deck in Texas holdem you can find out who the first and second winner is via wireless mini-earphone.
Additional information
| | |
| --- | --- |
| Option | Blue / Jumbo Index / Infrared Camera, Blue / Jumbo Index / Infrared Contact Lenses, Blue / Jumbo Index / Poker Analyzer, Blue / Standard Index / Infrared Camera, Blue / Standard Index / Infrared Contact Lenses, Blue / Standard Index / Poker Analyzer, Brown / Jumbo Index / Infrared Camera, Brown / Jumbo Index / Infrared Contact Lenses, Brown / Jumbo Index / Poker Analyzer, Brown / Standard Index / Infrared Camera, Brown / Standard Index / Infrared Contact Lenses, Brown / Standard Index / Poker Analyzer, Green / Jumbo Index / Infrared Camera, Green / Jumbo Index / Infrared Contact Lenses, Green / Jumbo Index / Poker Analyzer, Green / Standard Index / Infrared Camera, Green / Standard Index / Infrared Contact Lenses, Green / Standard Index / Poker Analyzer, Red / Jumbo Index / Infrared Camera, Red / Jumbo Index / Infrared Contact Lenses, Red / Jumbo Index / Poker Analyzer, Red / Standard Index / Infrared Camera, Red / Standard Index / Infrared Contact Lenses, Red / Standard Index / Poker Analyzer |