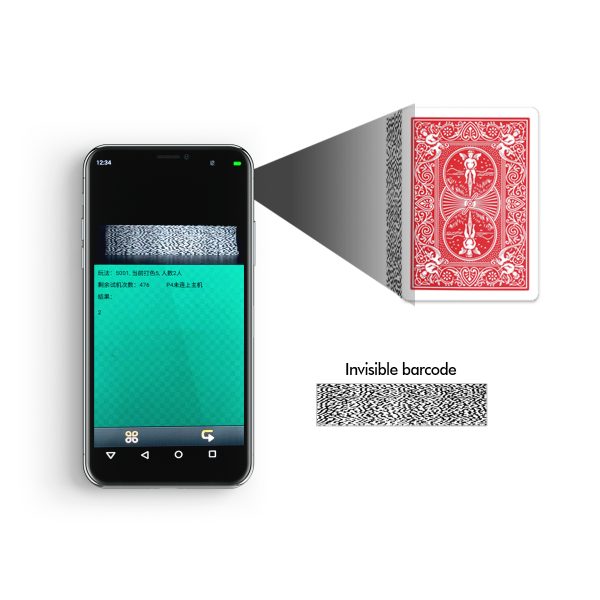 The poker analyzer iPhone 12 Pro is one of the hot sellers in our store. Why are they so popular among poker players? Let me tell you. Covered with the…
Chat Now
Description
Our store is one of our best sellers for the poker analyzer iPhone 12 Pro. Why is it that poker players love them so much? Tell me what you think.
Based on the A5 Android cheating system and designed to look like a stylish iPhone 12 Pro, this device lets you know what the winning hand is in Texas Holdem or Omaha long before it happens. It is considered the best Texas Holdem cheating device.
iPhone 12 Pro Poker Analyzer Features
Use decks marked with barcodes in invisible ink.

 

You can mark any brand of cards.

The scanning distance ranges from 25 to 45 cm.

 

It can scan up to two decks at once.

 

You can customize a programed analyzer to scan additional decks or customise poker games.

When the scanning distance is not sufficient, you can extend external poker scanner cameras.

You can calculate the results, including the first and second winning hands in just 0.03 seconds. Then you receive them through a spy earpiece.

The Bluetooth connection is unlocked.

 

The device can be used with up to nine earpieces at once.

Battery can be charged and changed, lasting 8 hours.

The language version is available in both Chinese and English.

What?

 

What?

 

Listening to music, calling, sending messages etc.
The iPhone 12 Pro poker analyzer is equipped with these features and can be a device that meets the needs of customers, and eventually becomes the most popular poker cheating device in the world. You can be assured that the products you receive will be of the highest quality. If you have any queries about the iPhone 12 pro poker analyser, please contact us.
Additional information
| | |
| --- | --- |
| Option | Remote Controller / One Extra Battery, Remote Controller / Two backup batteries, Spy Earpiece / One Extra Battery, Spy Earpiece / Two backup batteries |