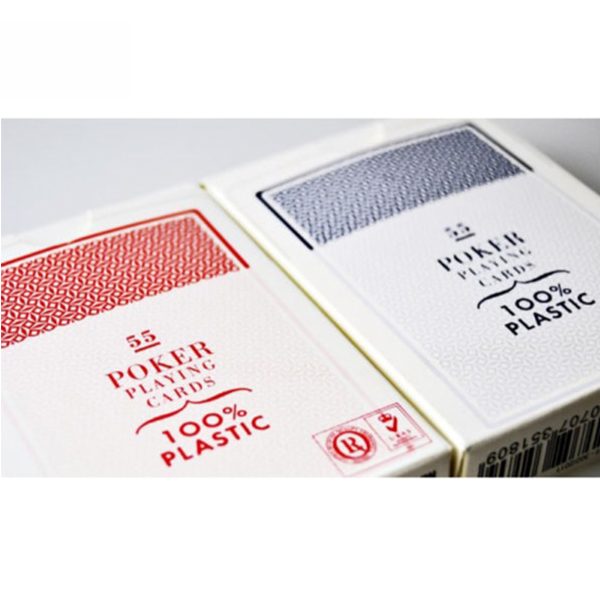 Fournier Heraclio Vitoria poker is a line of special Fournier playing cards manufactured by Naipes Heraclio Fournier Company, it is a kind of the best poker cheat cards. How to…
Please click below to contact us
Chat Now
Description
Fournier Heraclio Vitoria is a series of Fournier special playing cards produced by Naipes Heraclio Fournier Company. This is the best cheating poker cards.
How do you turn Fournier Heraclio Vitoria poker cards into cheating cards? It is easiest to use invisible ink. It is possible to mark cards with ink yourself, but it will not have the same effect as if we had used a professional card printer. Choose our marking model or design your own.
How does the user view the invisible marks if the ink disappears after drying? Poker cheating contact lenses and infrared-ink sunglasses are two of the most common readers for marked cards. Infrared contact lenses do not alter the color of the eyes, so nobody will be able to tell that you're wearing them. Fournier Heraclio Victoria cheating cards with invisible ink are a great way to win poker games. Contact me if you want to know more about Fournier Heraclio Vitoria cheating cards.
Additional information
| | |
| --- | --- |
| Option | IR / Green / Infrared Camera, IR / Green / Infrared Contact Lenses, IR / Red / Infrared Camera, IR / Red / Infrared Contact Lenses, UV / Green / Infrared Camera, UV / Green / Infrared Contact Lenses, UV / Red / Infrared Camera, UV / Red / Infrared Contact Lenses |