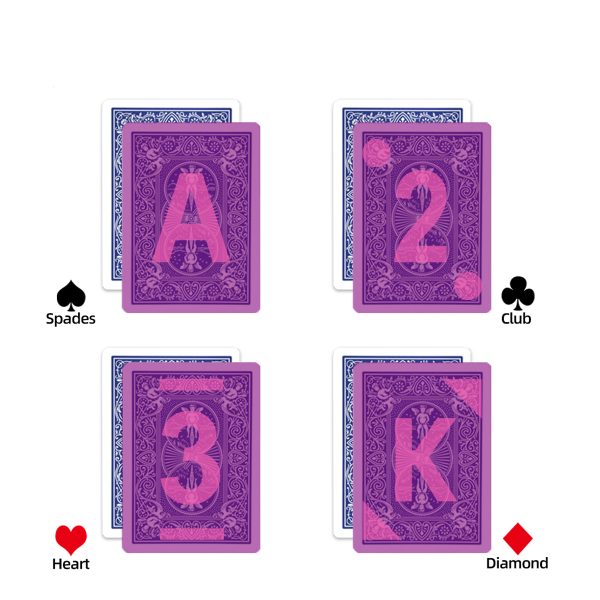 Dal Negro Torcello luminous marked deck with distinctive Italian characteristics can be made into marked cards for marked cards contact lenses and poker sunglasses for cheat. Totally invisible to our…
Please click below to contact us
Chat Now
Description
The Dal Negro Torcello marked deck, with its distinctive Italian characteristics, can be turned into marked cards to make marked cards contacts lenses or poker sunglasses. The marks on the backs of Dal Negro Torcello decks are invisible to the naked eye. They will only be visible when wearing infrared or poker cheating glasses.
Any back pattern Dal Negro Torcello is suitable for marking decks using the advanced cards-printing technology. Poker players can choose from a variety of mark patterns, including a large font in the center and four smaller fonts at the corners. You can pick any of them.
These marked cards have the exact same appearance, feel, color, and other characteristics as the original cards. You don't have to worry about other people spotting you when performing magic tricks at poker or in magic shows.
You must be curious about its price, apart from the quality. These marked cards, Dal Negro Dal Negro Torcello, are also available at a very attractive price. You will receive more discounts the more decks that you purchase. Please contact me if you want to know more about the decks or get a price.
Additional information
| | |
| --- | --- |
| Option | Barcode / Blue / Infrared Camera, Barcode / Blue / Infrared Contact Lenses, Barcode / Red / Infrared Camera, Barcode / Red / Infrared Contact Lenses, IR & UV Markings / Blue / Infrared Camera, IR & UV Markings / Blue / Infrared Contact Lenses, IR & UV Markings / Red / Infrared Camera, IR & UV Markings / Red / Infrared Contact Lenses |