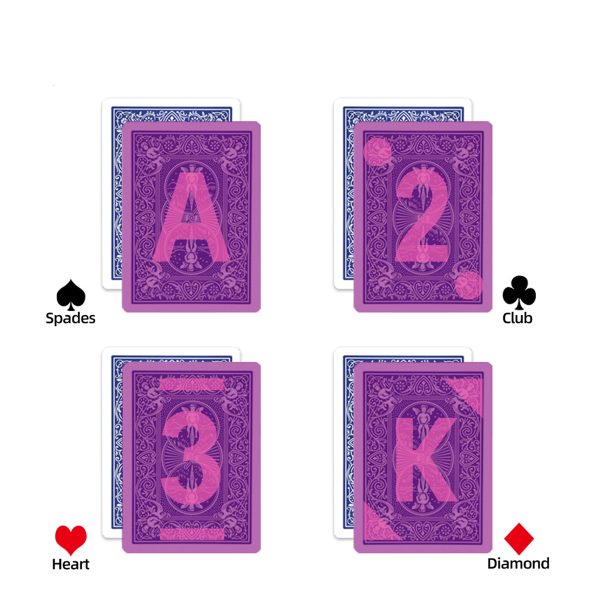 When it comes to representative?Spanish poker trick cards, what brand of poker will flash in your mind at once? Maybe you have a deep impression on different series of Fournier…
Please click below to contact us
Chat Now
Description
When it comes to representative?Spanish poker trick cards, what brand of poker will flash in your mind at once? You may have a strong impression of the Fournier series, but what about these FAISAN IR marked poker trick cards. Our high-tech team worked with the original cards made by Cartamundi, Mexico. They are 100% plastic. The cards appear to be high-quality, with a nice feel and attractive artwork. It is therefore the best choice to mark them as cards marked with invisible ink.
There are 40 or 50 cards. The deck contains the numbers 1-7, three face cards (Jack (10, Horse Rider (11) and King (12), for each suit (clubs (cups), swords (coins), and coins) as well as three face cards. This unique feature has no effect on our marking methods. The markings on marked trick cards are always popular with poker players. If you are having trouble with the marks not being recognized due to the obstruction of the big mark on the cards, then this is the solution. This is a small mark on the four corners. It will solve your problem. It doesn't matter what type of marking you need. You can also send us your favorite markings to customize the design.
Some customers might want to mark the Mexico FAISAN lenses marked poker trick card with an ink pen. This would not be the best choice, as the UV-luminous inks we use to mark cards are quite different. Ink can be easily affected by environmental factors. Your hand-marking cards will be readable to your eyes. Please contact us if there is a problem with any of our products.
Additional information
| | |
| --- | --- |
| Option | Black / Barcode / IR Contact Lenses, Black / Barcode / Phone Analyzer, Black / IR Ink / IR Contact Lenses, Black / IR Ink / Phone Analyzer, Blue / Barcode / IR Contact Lenses, Blue / Barcode / Phone Analyzer, Blue / IR Ink / IR Contact Lenses, Blue / IR Ink / Phone Analyzer, Red / Barcode / IR Contact Lenses, Red / Barcode / Phone Analyzer, Red / IR Ink / IR Contact Lenses, Red / IR Ink / Phone Analyzer |