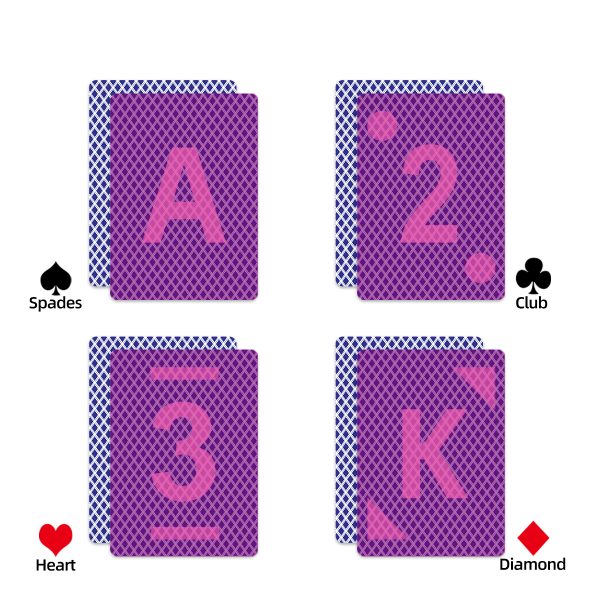 Bee No.92 Trick Marked Card is the Best Choice for Poker Games Bee No. 92 poker tricks cards are known for their diamond backs, all the way to the edge….
Please click below to contact us
Chat Now
Description
The Best Poker Game to Play is Bee No.92 Trick-Marked Card
Bee No. The diamond-backs of 92 Poker Tricks Cards can be seen all the way up to the edge. These plastic-coated paper cards come in poker size with both a regular and jumbo index. If you're looking to perform a trick on the Bee No.92 poker cards, invisible marking card will do the trick.
First, the Bee No.92 deck is the most popular amongst casinos, card players, and serious card technicians all over the world. These cards are built to last! They are designed to withstand abuse at the tables of casino around the globe. Their unique protective coating makes them last for a long time. The blades are perfectly cut and fanning.
The back pattern is simple and regular, and it is not too dark to interfere with the effects of the marks. This pattern was designed to be used with invisible secret ink. The Bee marked cards are not only used by magicians, but also by poker players to improve their chances of winning in casino games and at home.
How to read the Bee No.92 poker trick cards?
The Bee No.92 poker trick marked cards, which are made with the most advanced card marking technology and work as professional poker tricks cards, have been processed using the latest card-marking technology. You cannot see hidden marks on the card's back without the contact lenses.
The latest card marking technology allows for invisible markings on both the front and back of the cards. These marked poker tricks are perfect for Texas Hold'em. To read the invisible markings, you will need a poker analyser.
Additional information
| | |
| --- | --- |
| Option | Jumbo Index / Blue / Invisible Ink Contact Lenses, Jumbo Index / Blue / UV Ink Glasses, Jumbo Index / Red / Invisible Ink Contact Lenses, Jumbo Index / Red / UV Ink Glasses, Standard Index / Blue / Invisible Ink Contact Lenses, Standard Index / Blue / UV Ink Glasses, Standard Index / Red / Invisible Ink Contact Lenses, Standard Index / Red / UV Ink Glasses |