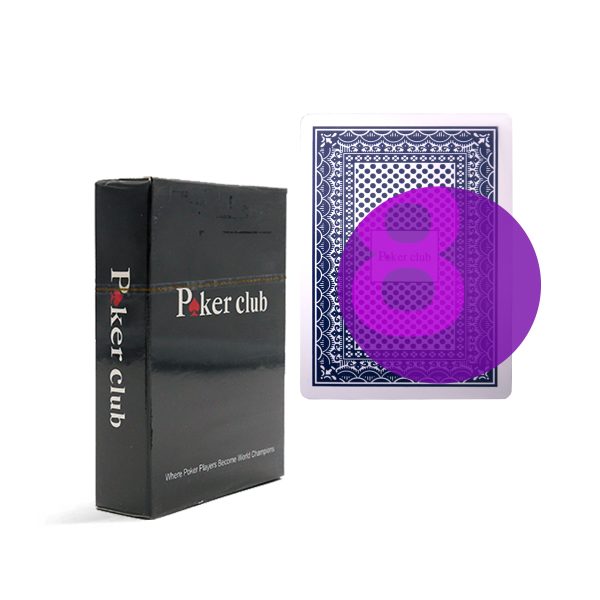 Copag Export marked poker cards are available for most poker games, such as Omaha, Texas holdem, Blackjack and Baccarat etc. Magicians can also apply them in poker magic shows. As…
Chat Now
Description
Copag export marked poker cards can be used for the majority of poker games including Omaha, Texas holdem and Baccarat. Magicians also use them for poker magic shows. You can see the invisible ink marks on Copag marked cards as long as you have special infrared contacts.
Copag Export poker-size marked cards are made of 100% plastic. Copag cards will last longer, shuffle better and slide across the tables with such ease that you won't want to use any other deck. Copag export marked playing cards also come in two decks. We don't sell the cards individually. We don't usually sell these cards individually.
Copag export poker size marked cards are jumbo-index. The backs of the decks are designed very simply, so that you can see the luminous marks clearly. Ink is usually used to mark a large font in the center of cards' backs. This allows for a larger font that can be seen more clearly.
Copag, a Brazilian company, was founded in 1908. It began as a publishing company in 1908. In 1918, Copag began producing playing cards such as bridge and poker. Copag became the official playing card supplier of the World Series of Poker in 2005. This proved to be a testament to Copag's high quality.
We have more Copag marked Cards for sale.
Additional information
| | |
| --- | --- |
| Option | Barcode / Blue / DHL, Barcode / Blue / EMS, Barcode / Blue / Fedex, Barcode / Red / DHL, Barcode / Red / EMS, Barcode / Red / Fedex, IR & UV / Blue / DHL, IR & UV / Blue / EMS, IR & UV / Blue / Fedex, IR & UV / Red / DHL, IR & UV / Red / EMS, IR & UV / Red / Fedex |