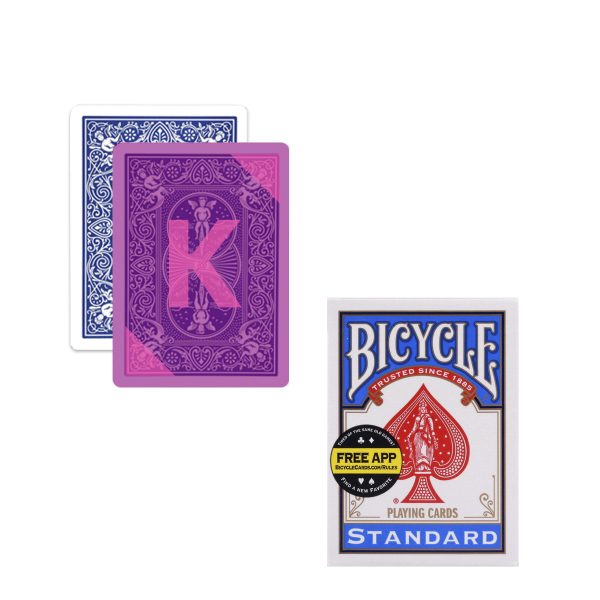 Get Bicycle jumbo marked magic cards for contact lenses will give you a clear read of your hand during a competitive game. Different to the traditional and old way to…
Chat Now
説明
Using Bicycle Jumbo marked magic contact lenses allows you to see your hand clearly during a game. Bicycle jumbo marked cards are completely invisible for our naked eyes, unlike the old and traditional way to mark playing cards. The marks on the back of cards will only be visible with red filtered glasses or lenses.
The Bicycle Jumbo cards are made from 100 percent plastic. These cards are popular because they do not compromise on quality when dealing and shuffling. The Bicycle jumbo magic cards marked for contact lenses are imported from USA and printed by the United States play cards company. They have an Air-Cushion Finished finish, which provides the best handling.
Use our Bicycle jumbo marked cards to get an extra edge in your poker games. We keep these cards on hand. You can get the package immediately by using the fastest delivery method if needed urgently. You can save more money if you purchase more Bicycle marked cards with jumbo index.
追加情報
| | |
| --- | --- |
| Option | Blue / Barcode / DHL, Blue / Barcode / EMS, Blue / Barcode / Fedex, Blue / IR & UV markings / DHL, Blue / IR & UV markings / EMS, Blue / IR & UV markings / Fedex, Red / Barcode / DHL, Red / Barcode / EMS, Red / Barcode / Fedex, Red / IR & UV markings / DHL, Red / IR & UV markings / EMS, Red / IR & UV markings / Fedex |