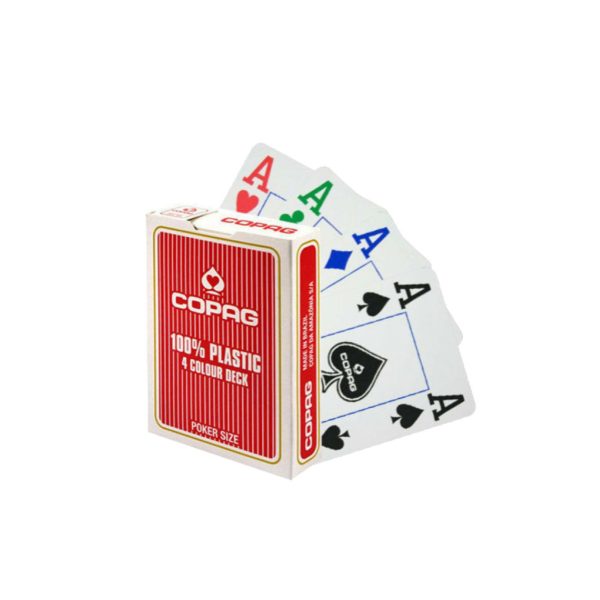 Copag Regular Face cheating poker cards are poker size playing cards. They are processed from the original Copag Regular Face poker decks imported from the origin of country. Copag Regular…
Chat Now
Description
Poker size cards are Copag Regular Facing Cheating Poker Cards. These cards are made from imported Copag Regular Face poker decks. Poker gambling is made easier with Copag marked cards. It is possible to know the value of cards in advance and plan your next strategy better. In this way, the odds of winning can be greatly increased for players. By doing so, players can increase their chances of winning.
Copag, a world-renowned manufacturer of high quality 100% plastic playing card for casinos and players, is the largest producer of playing cards in the world. Copag cards were used at World Series of Poker events and World Poker Tour tournaments. They are also seen by millions of viewers in popular televised poker tournaments, such as Heartland Poker Tour. Copag's quality is therefore trusted. Copag marked playing cards are 50x more durable than ordinary paper cards.
Copag Regular Face-marked poker cards are marked with invisible ink. If you son? These marked decks will look the same as normal playing cards if your son doesn't wear infrared lenses. You can clearly see the Copag Regular Face marked decks with contact lenses.
Additional information
| | |
| --- | --- |
| Option | IR Markings / Blue / DHL, IR Markings / Blue / EMS, IR Markings / Blue / Fedex, IR Markings / Red / DHL, IR Markings / Red / EMS, IR Markings / Red / Fedex, UV Markings / Blue / DHL, UV Markings / Blue / EMS, UV Markings / Blue / Fedex, UV Markings / Red / DHL, UV Markings / Red / EMS, UV Markings / Red / Fedex |